Jolt launches One Cup Club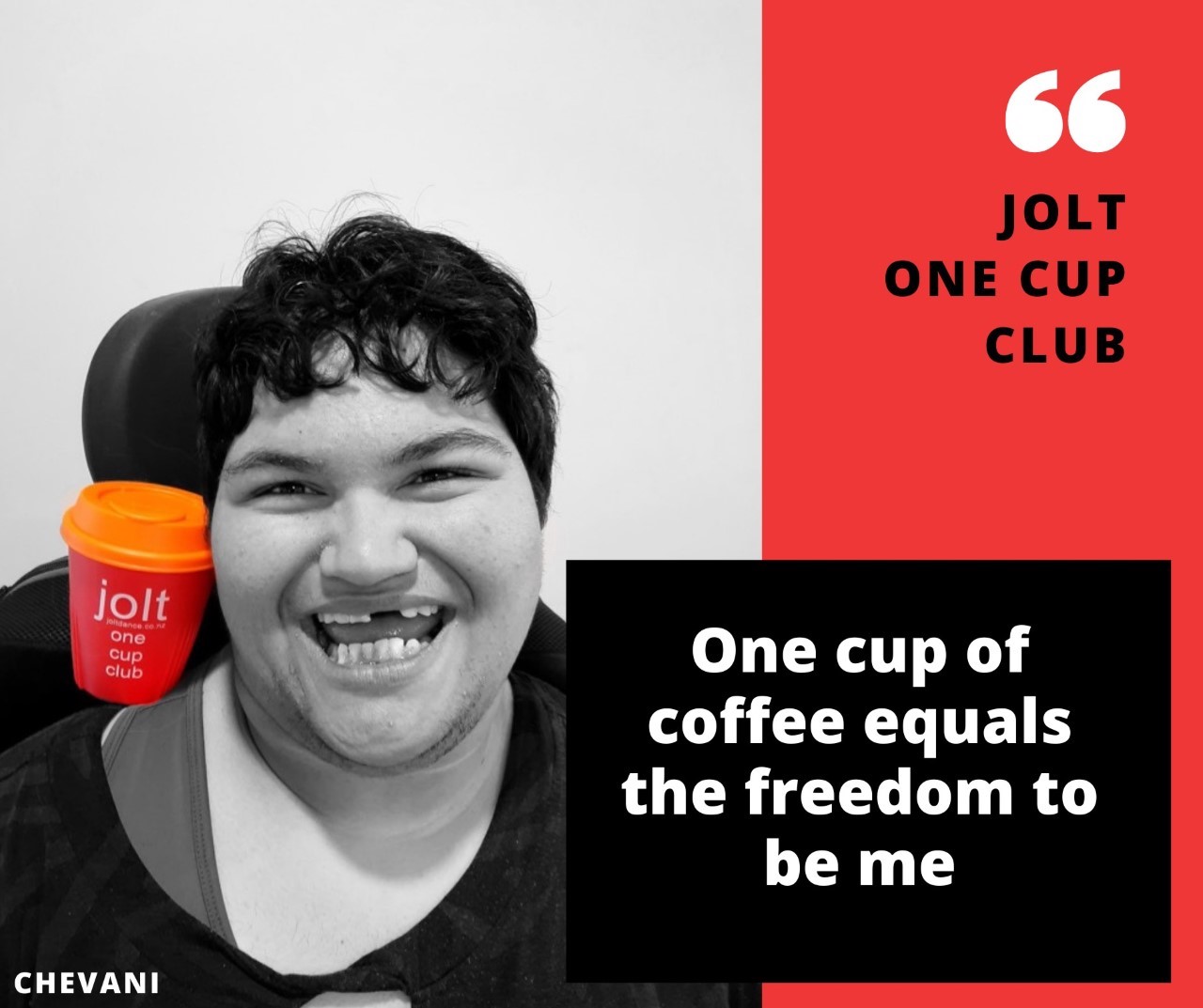 Jolt launches One Cup Club
Jolt is excited to announce its new Jolt One Cup Club. One Cup Club is a chance for the community to support Jolt through a small regular donation of $20 per month – the equivalent of a cup of coffee per week.
Donations from the One Cup Club will go directly to projects rather than infrastructure - projects that challenge perspectives of disability through inclusive dance and provide opportunities for Jolt's dancers to have a creative voice.
In 2021, Jolt's One Cup Club projects are Creative Pathways and Pacific Voices. Creative Pathways are workshops for dancers with disabilities to create their own work, and Pacific Voices is a new performance work exploring New Zealand's place in the Pacific.
If you would like to sign up to the One Cup Club and support Jolt to continue the work they do, contact its administrator Alex Kerr at info@joltdance.co.nz or 03 388 2807. Donations are made through the set up of a regular automatic payment to the Jolt bank account. After contacting Alex she will send the necessary information and assist you with the process.
Jolt is hugely appreciative of all of the support it receives from the wider community and are really grateful for those who have supported it in the past and those now joining the One Cup Club.