Tukutuku collaboration
Tukutuku is a collaboration between Jolt and the Christchurch Symphony Orchestra. Over the course of three days, students with and without disabilities collaborate to create a programme of original works that meld live music and dance.
The aim of the residency is not only to build skills but also to break down barriers around disability. This is done by integrating students and having an inclusive teaching team.
This project is the first in New Zealand (and possibly internationally) to create a framework for students with and without disabilities, to collaborate in this way. The final performance is a wonderful celebration of disability and a new vision of community.
The innovative programme was Highly Commended in the Arts Access Creative New Zealand Community Arts Award, presented at Te Putanga Toi Arts Access Awards 2019.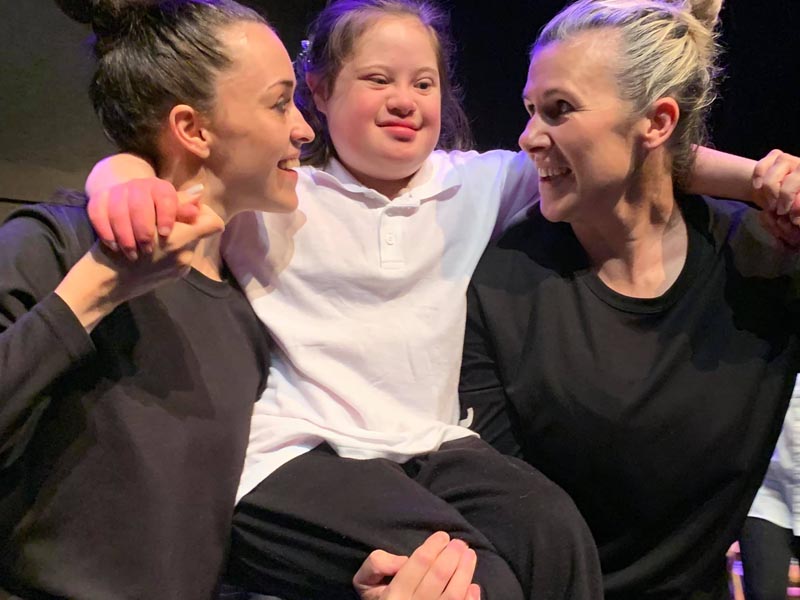 Weaving original songs, poems and dance
"A special magic shone out of a collaborative production of dance, music and spoken word. Called Tukutuku, the show lived up to its title as Gisborne Girls' High School special needs students, students with disabilities, student volunteers, Christchurch Symphony Orchestra musicians and Jolt Dance Company members came together to weave original songs, poems and dance routines in a production that showcased diversity and inclusiveness. Many audience members who saw Tukutuku were clearly emotional after the show." - Mark Peters, Gisborne Herald